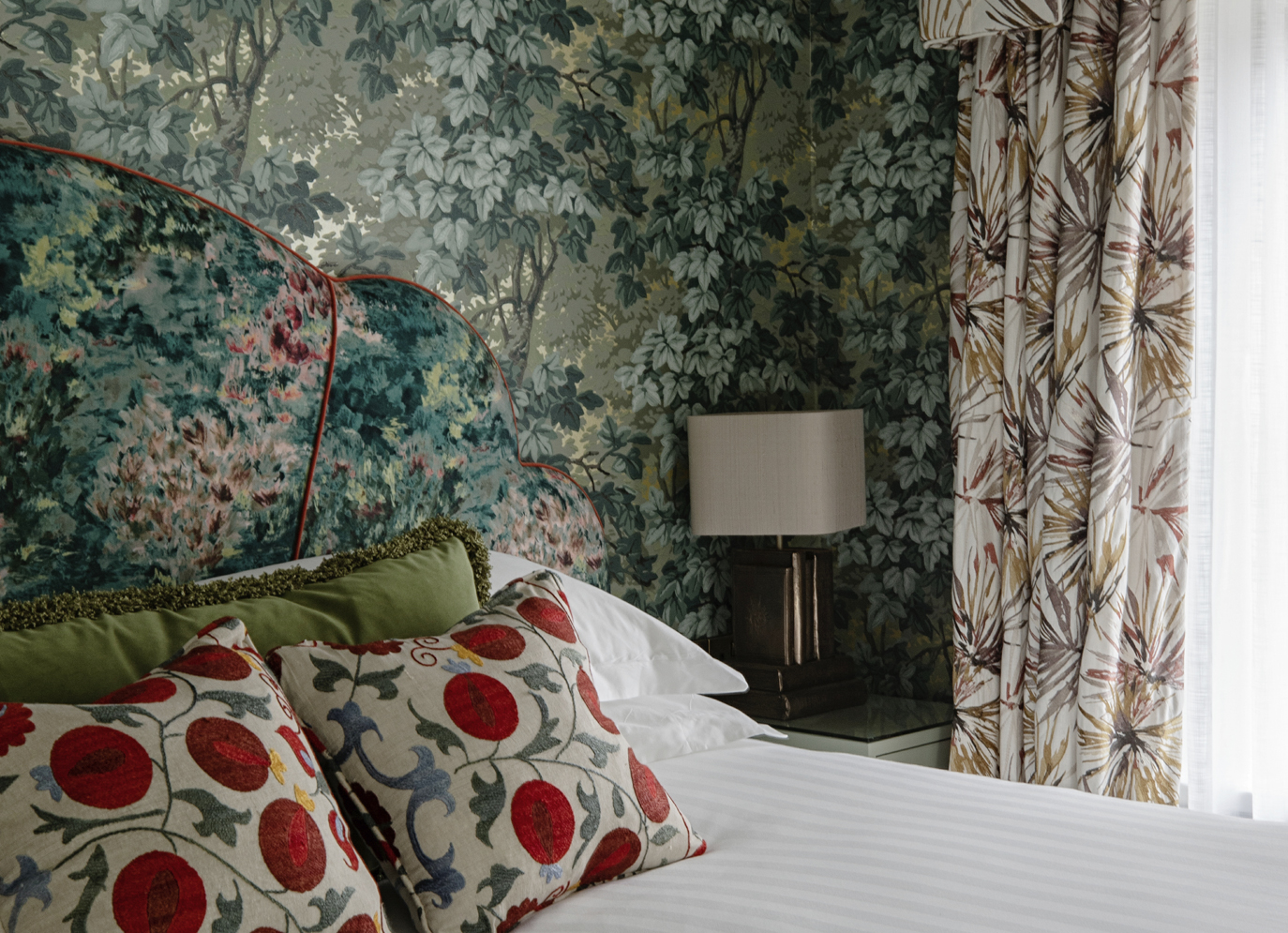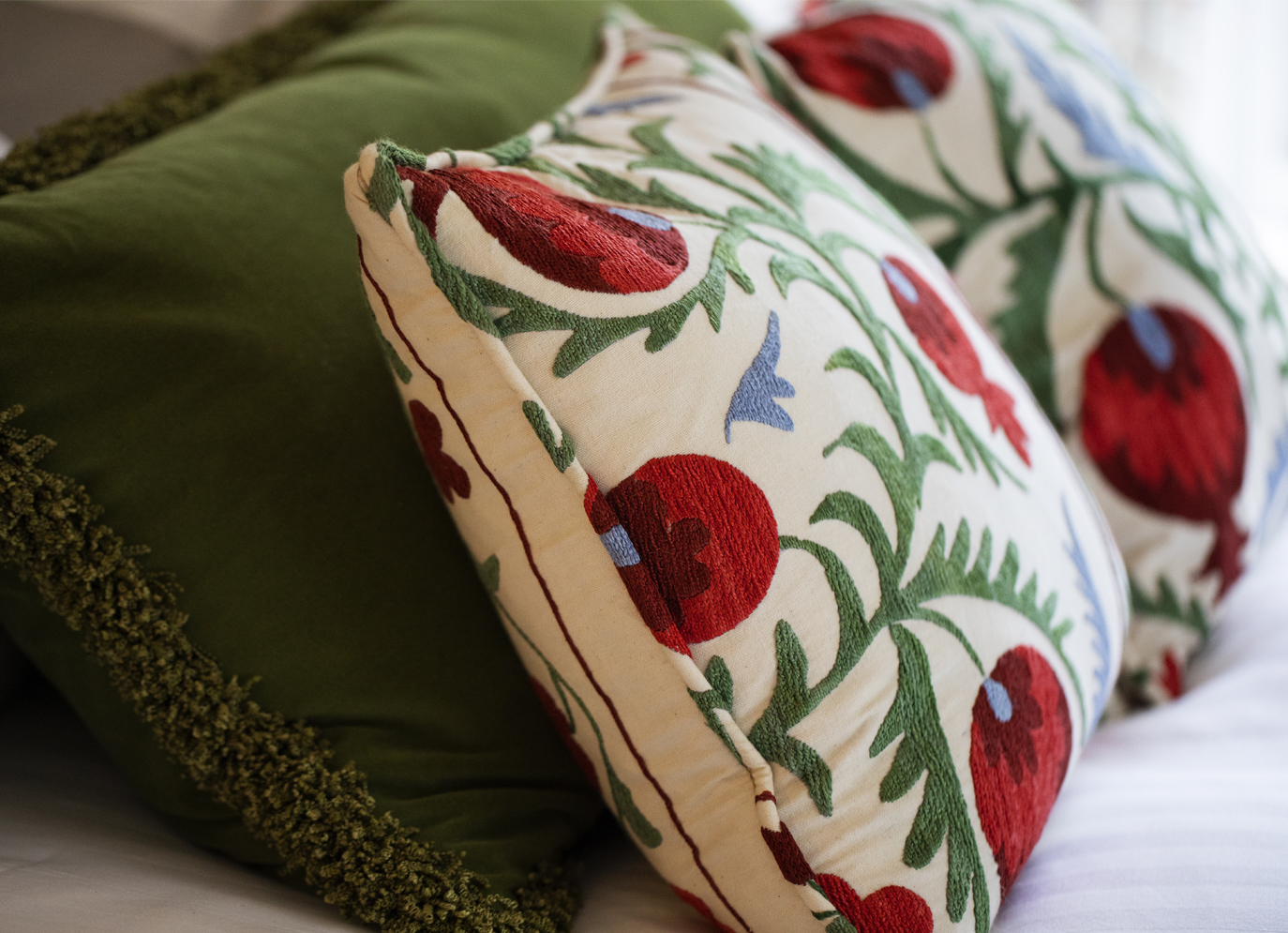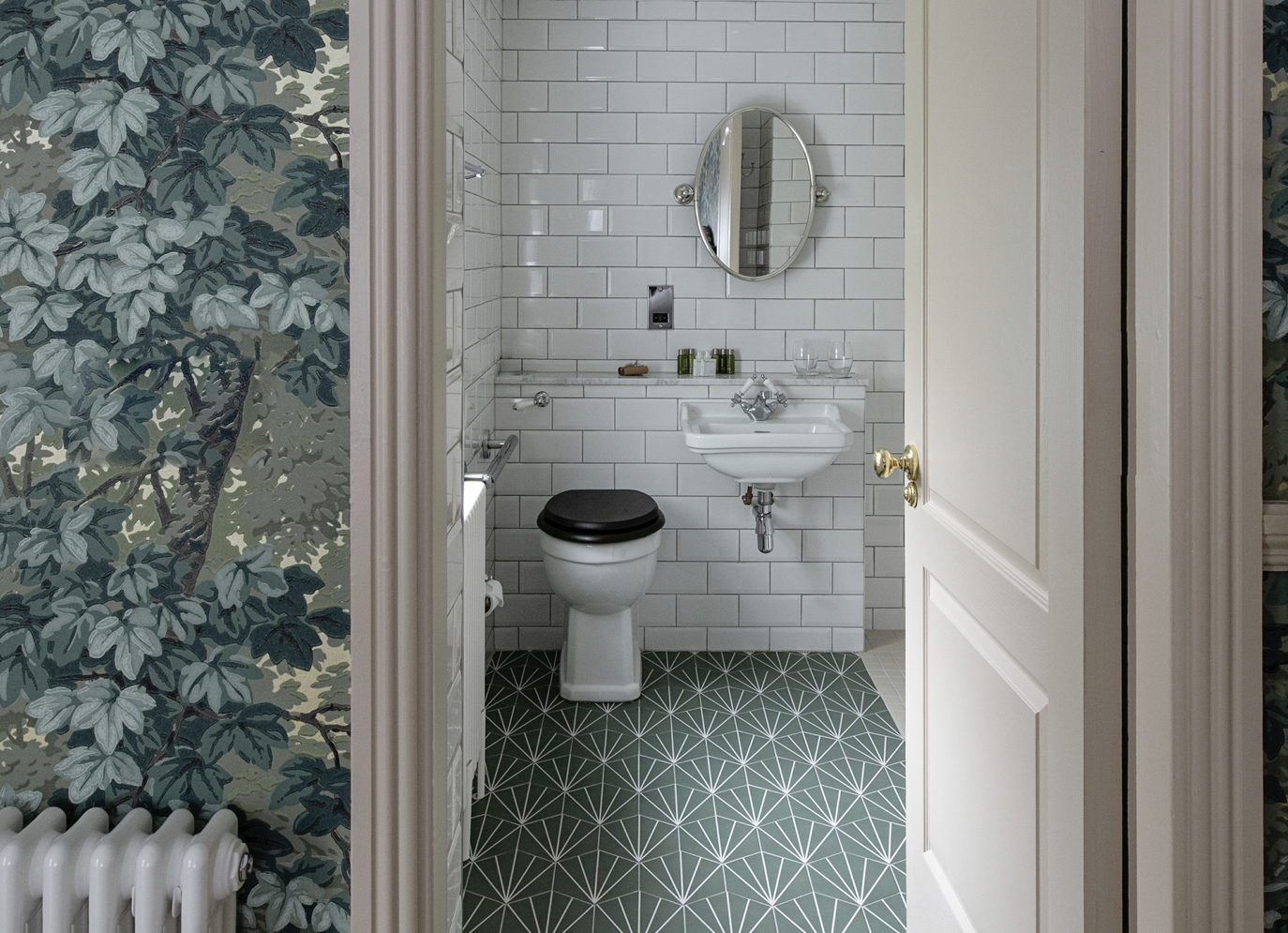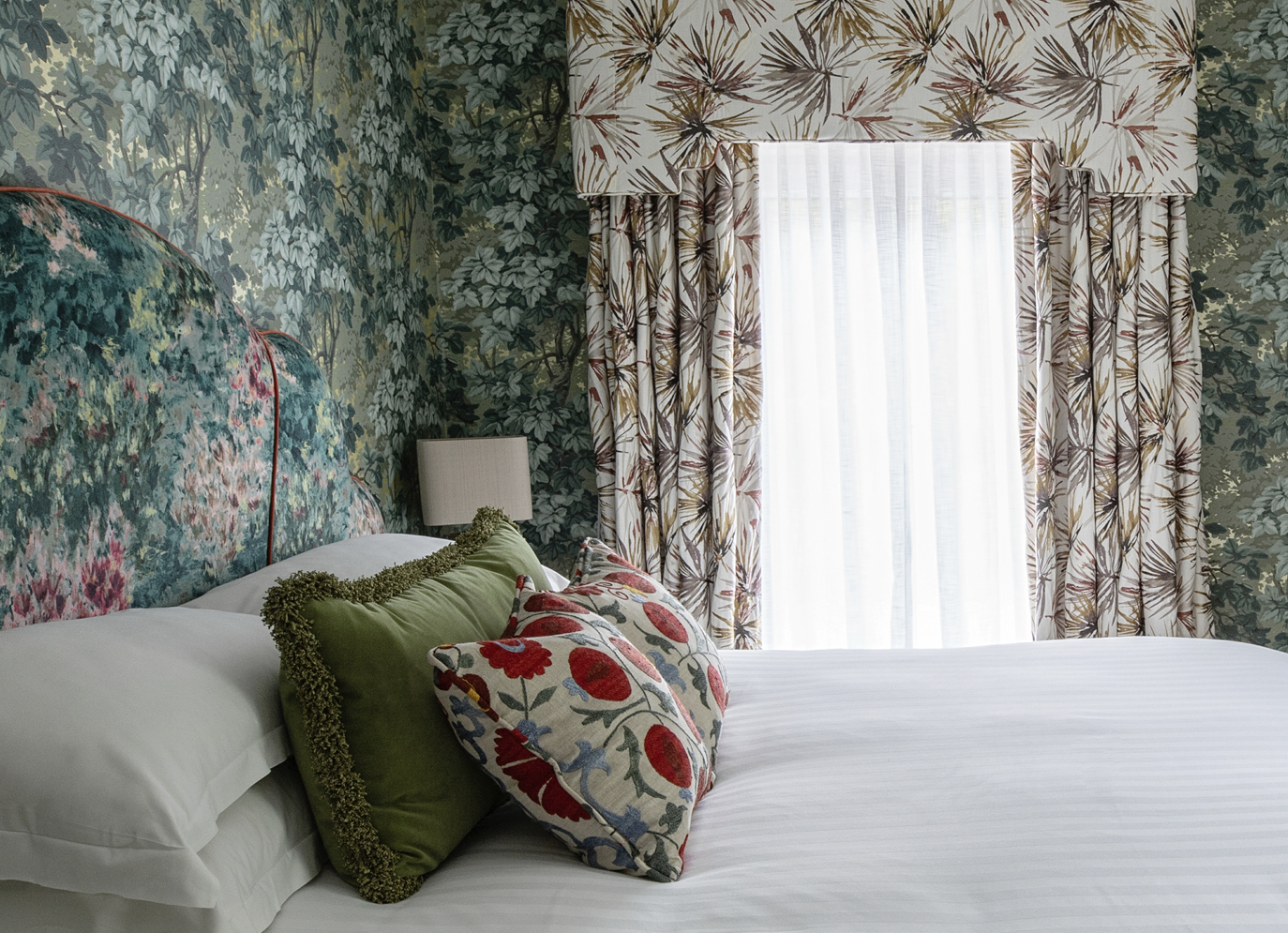 Accessible Room
Scroll for more
At The Station House we want to ensure that all of our guests can enjoy the best possible welcome and the most relaxing stay. To that end, we have adapted one of the Main House Cabins for maximum accessibility. From the wider door frame for easier access, to the wheel-in shower, we aim to provide as comfortable a stay as possible for all our guests.
This bedroom marries functionality with the eclectic style of the hotel, featuring woodland themed Richmond Park walls, which envelope the room, blended with embroided Suzani cushions, quirky handmade lighting and luxurious embroidered curtains.
If you have any particular requirements, or if there's anything you'd like to ask regarding accessibility, please do let us know in advance and we'll do everything we can to accommodate you. The room is conveniently located close to the reception area and to the Signal Restaurant.